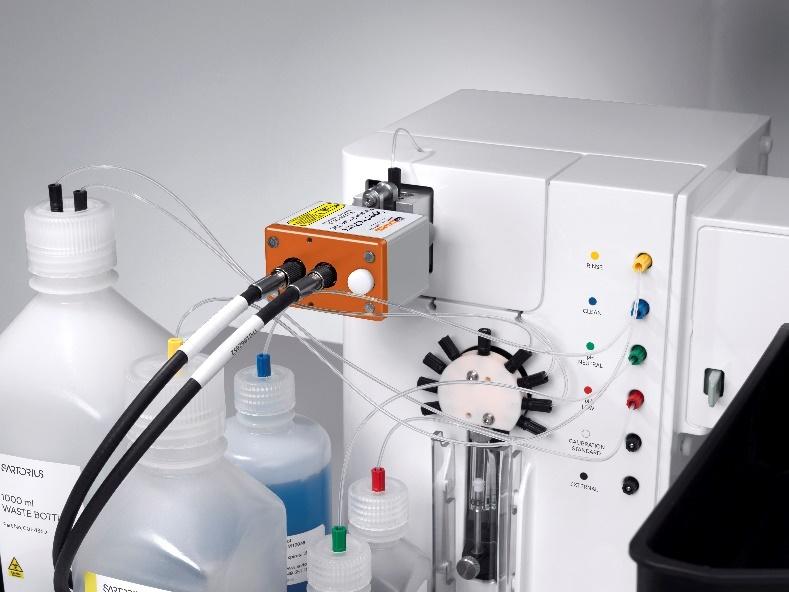 Automated Bioreactor System Ambr® 15 and Ambr® 250
- Full integration with Sartorius Ambr® and STR® platforms
- Supports QbD high-throughput process development
Request a Quote
Tornado's Raman Analyzers have been developed with compatibility to a wide range of automated bioreactor systems for cell culture process development and optimization. For example, via the integration to the Sartorius Ambr® systems, or via automated transfer of bioreactor sample data, Tornado Raman Analyzers can return sensitive, accurate analytical results in real-time. Tornado's Raman Analyzers (HyperFluxTM PRO Plus and PGRTM) with the SpectroPort™ probe measure key process parameters and critical metabolites (i.e., glucose, glutamate, lactate, and others), making it the ideal solution for monitoring bioprocesses and cell cultures.
Tornado Raman Analyzers' integration with Ambr® enables maximum performance and reproducibility with easier, faster, simpler, and quick sampling.

Both HyperFlux™ PRO Plus and PGR

TM

are fully integrated with Sartorius Ambr® 15 and Ambr® 250 high throughput systems which supports QbD

Direct path to manufacturing with BioPAT® Spectro and Flexsafe® STR single-use bags

Non-contact sampling, same probe used for both cases

HyperFlux™ PRO Plus can monitor up to 8 separate STR reactors

Tornado Raman Analyzers provides a scalable approach and a more efficient transfer to Biostat STR® for single-use manufacturing.
In this study, an in-line flow cell for Raman spectroscopy using Tornado's system is included in the cell-free harvest stream of a perfusion process. Quantitative models for glucose and lactate were generated based on five cultivations originating from varying bioreactor scales. After successfully validating the glucose model, it was employed for full-loop control of an external glucose feed in cultivation with a glucose-free perfusion medium. The generated model was successfully applied to perform process control at 4 g/L and 1.5 g/L glucose over several days, respectively, with variability of ±0.4 g/L. The results demonstrate the high potential of Raman spectroscopy for advanced process monitoring and control of a perfusion process with a bioreactor and scale-independent measurement method.
"The Tornado HyperFlux PROPlus was the only analyzer capable of gathering process data at our required rate of 5 – 10 spectra per second."

What our
clients say
– Angela Spangenberg, Senior Research Scientist, DisperSol Technologies