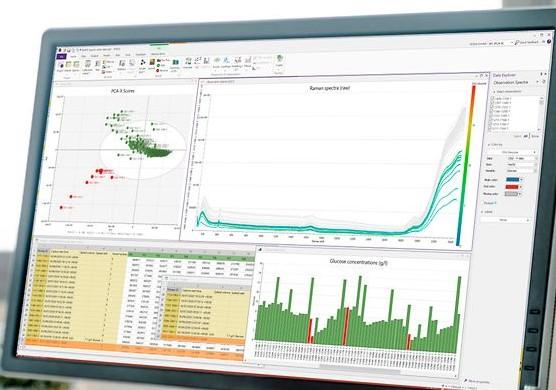 SIMCA®17
– Spectroscopy Modeling for PAT
– Data-Driven Decision-Making
– Multivariate Data Analysis software
Request Datasheet
Tornado's SpectralSoft™ now features an embedded prediction engine supporting the widely used SIMCA® .USP calibration model format, offering users stand-alone operation for continuous manufacturing. The latest version of SIMCA® Multivariate Data Analysis software – SIMCA 17 – embraces the growing importance of spectroscopy in pharmaceutical quality control by integrating spectral analysis and process modeling in one efficient solution that puts data-driven decision making at your fingertips.
Sartorius Stedim Data Analytics' prediction engine (SIMCA®) enables a higher degree of automation and real-time monitoring for continuous manufacturing and process development. Building and embedding these multivariate SIMCA® models has proven to be vital for increasing process understanding and control across all industries.
About Sartorius Stedim Data Analytics:
As part of Sartorius Stedim Biotech, Sartorius Stedim Data Analytics (formerly Umetrics) are leading data analytics experts that help organizations in many different industries to get more value from their data. By providing software for design of experiments (DOE) and multivariate data analysis (MVDA), we offer complete solutions for both off-line and online data analysis, all supported by training and consulting services. More information can be found at www.sartorius.com/umetrics.
"The Tornado HyperFlux PROPlus was the only analyzer capable of gathering process data at our required rate of 5 – 10 spectra per second."

What our
clients say
– Angela Spangenberg, Senior Research Scientist, DisperSol Technologies