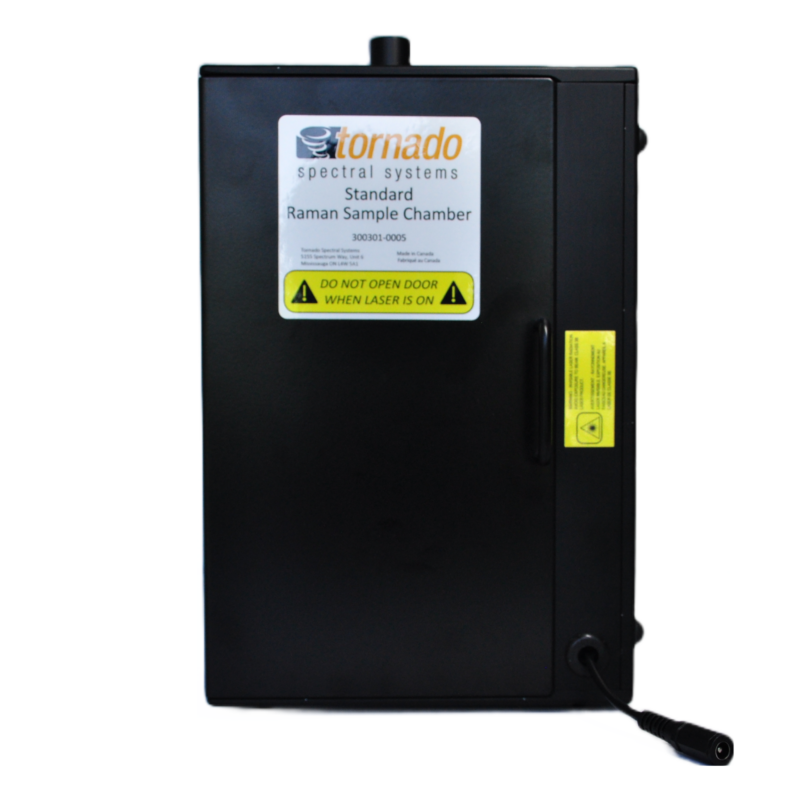 Standard Raman Sample Chamber
Designed to increase measurement performance and operator safety.
Request a Quote
The Standard Raman Sample Chamber prevents laser light from escaping the sample zone and prevents room light from entering the sample zone. It is designed for our Hudson™ Non-Contact probe and Hudson™ Immersion Probes.
It accommodates vials, cuvettes, beakers, and various other sample presentation modes and can be used for solid or liquid samples.
Size: 9.5 x 5.5 x 6.5 inches (241 x 140 x 165 mm)
Weight: 5.4 lbs. (2.46 kg)
Sampling Probe Compatibility: Hudson™ Non-Contact probe with an S04 (large spot) lens Hudson Immersion probe
"The Tornado HyperFlux PROPlus was the only analyzer capable of gathering process data at our required rate of 5 – 10 spectra per second."

What our
clients say
– Angela Spangenberg, Senior Research Scientist, DisperSol Technologies