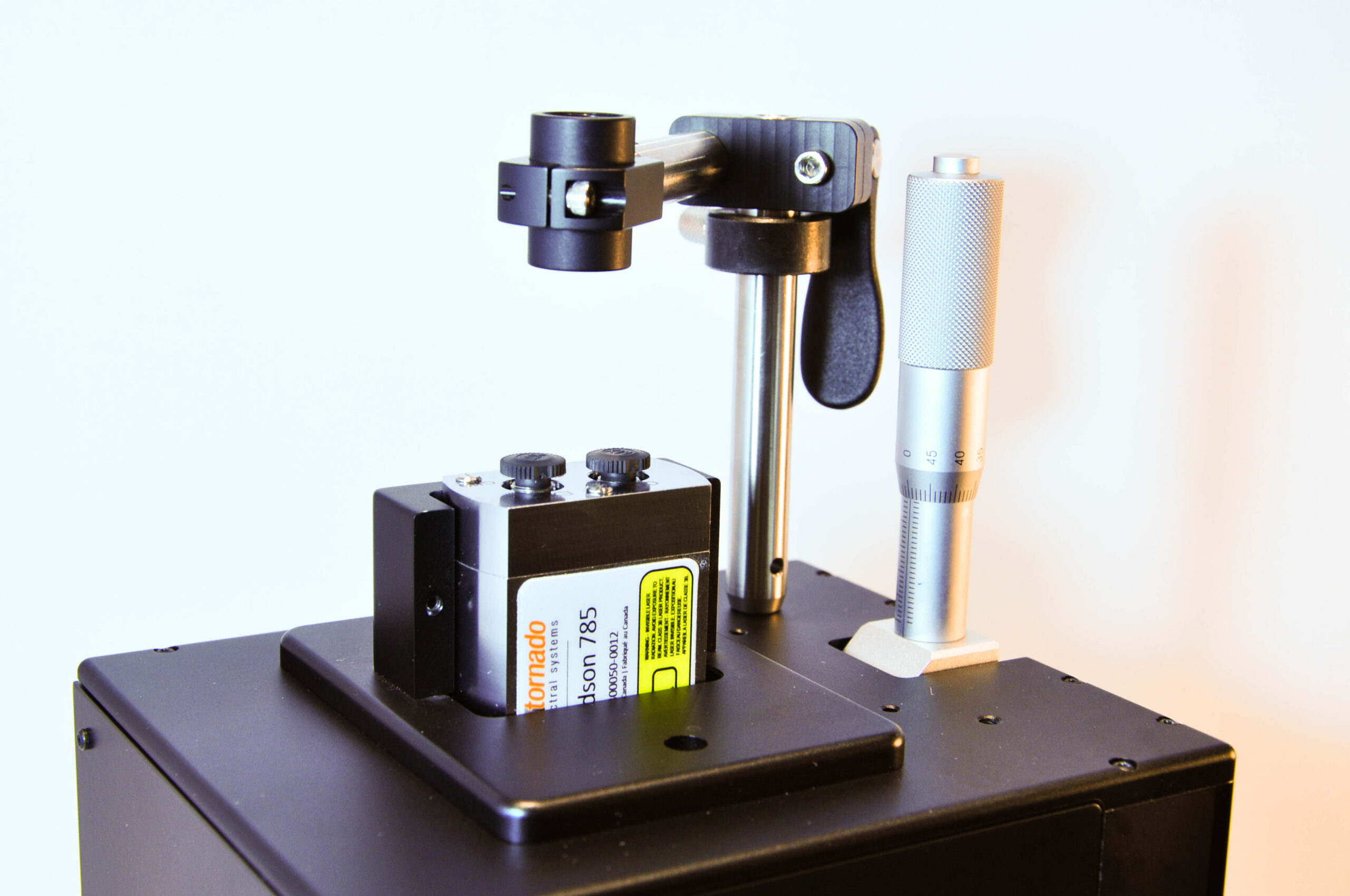 Premium Raman Sample Chamber
Enabling precise sample position control in 3 axes and 2 orientations.
Request Datasheet
The Premium Raman Sample Chamber is designed In order to allow adjustable stages for movement in the XYZ axes and is fully adaptable to any Standard Optical Connector Assembling. Made to accommodates vials, cuvettes, beakers and various other sample presentation modes and includes detachable magnetic pillars to hold test samples in a fixed position on the sample platform. The Premium Raman Sample Chamber also accommodates the use of liquid or solid samples and can be operated vertically or horizontally.

Size: 9.9 x 5.4 x 6.8 inches (251 x 137 x 173 mm)
Weight: 15 lbs. (6.8 kg)
Sampling Probe Compatibility: Hudson™ Non-Contact Probe with standard optics, Hudson™ Bioreactor Immersion Probe, Hudson™ Process Immersion Probe (OD 12.7 mm), Other ½" (12 mm) immersion probes
"The Tornado HyperFlux PROPlus was the only analyzer capable of gathering process data at our required rate of 5 – 10 spectra per second."

What our
clients say
– Angela Spangenberg, Senior Research Scientist, DisperSol Technologies