High-Throughput Raman Process Monitoring of Cannabis Extraction in Supercritical CO2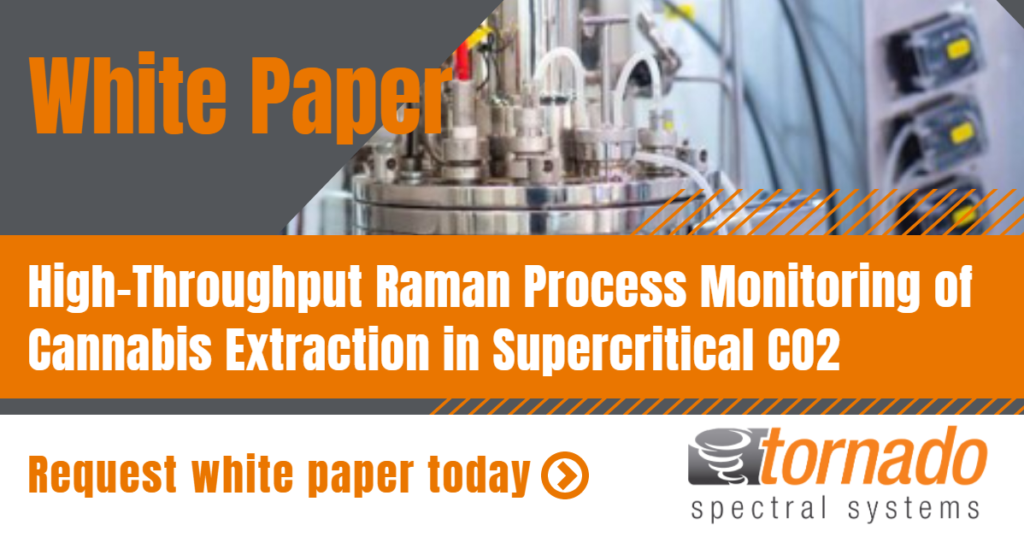 Raman spectroscopy is a proven tool for in-line process monitoring and control. It can be used to quantify concentrations of chemical compounds online and in real-time. This real time in situ monitoring eliminates the need for offline sampling, making the process more cost-effective and reducing the risk of contamination. High-performance Raman spectroscopy, made possible by Tornado Spectral Systems' patented High-Throughput Virtual Slit (HTVS™) technology, increases Raman signal by delivering an order of magnitude more photons to the detector when compared to conventional spectrometers. This significant advancement in technology enables faster measurements, lower limits of detection, and/or the use of intrinsically safe lower laser power, if needed. These additional gains in spectral quality and sensitivity uniquely enable fast measurements of phytochemical extractions.
Read more about Process Monitoring of Cannabis Extraction in Supercritical CO2.
If you would like to discuss your application and are considering adopting Raman spectroscopy as a process analytic technology, please contact us at [email protected].